The Cheap gravity Racking Metal Gravity Rack System is being trial assembly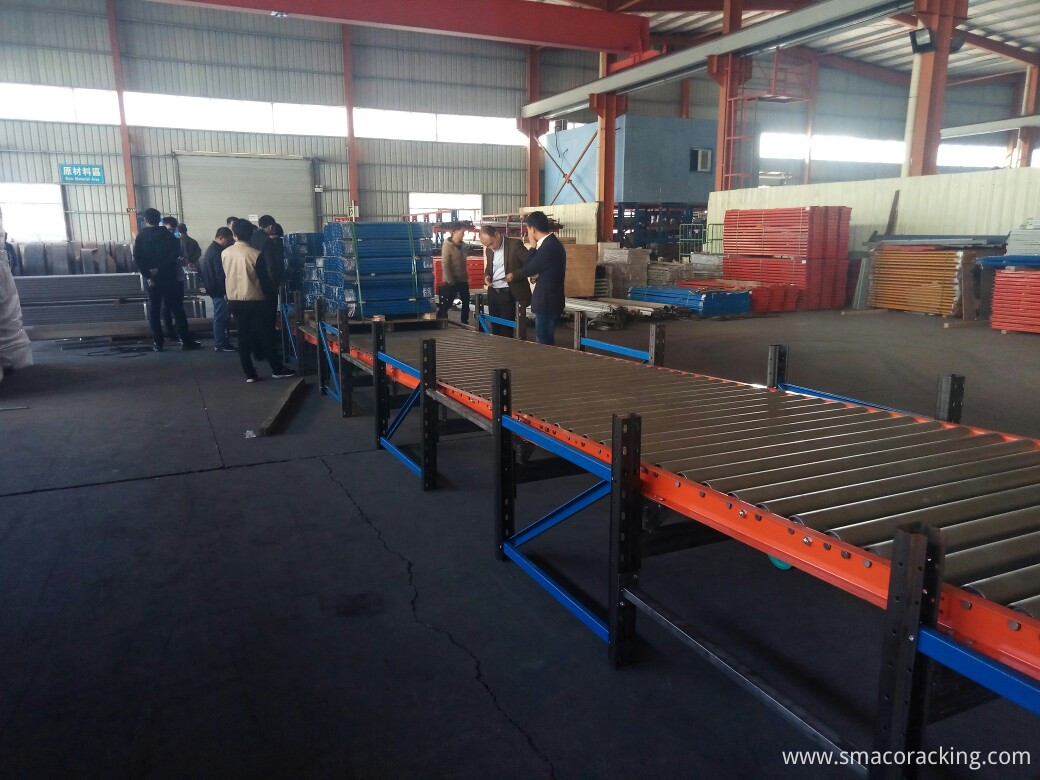 The Gravity Flow Racking we produce usually be trial assembly before transportation , The picture above is the gravity flow racking which will be export to the Israel. with the strictly testing, we will ensure the quality of the racking trouble-free operation.
The Gravity Flow Racking is also called pallet flow racking, whose rollers are fixed up in the beam of the shelf at a fixed gradient and then put the pallet from the high side and it will be fallen depending in its own gravitation.In order to control the pallet in the steady speed and avoid the collision, a set of damping system will be set up on the roller line at every certain distance since the faster speed pallet slide, the more the resistance that damped system caused.
Working on a " first-in-first-out" basis, gravity flow racking provides extremely high storage density in a given area. Which is widely used in various industries.
With the Storage Metal Gravity Rack System. it can reduce the manual cost, also increase the effective of you warehouse, but it is better to provide you warehouse drawing before you make a order, cause the Gravity Flow Racking have a limit of the horizontal level ground. so just contact us for free.

Email: mike@samcorakcing.com
Whatapp: 86+13215259196