Mezzanine Floor Design Guide
Mezzanine Floor Design Guide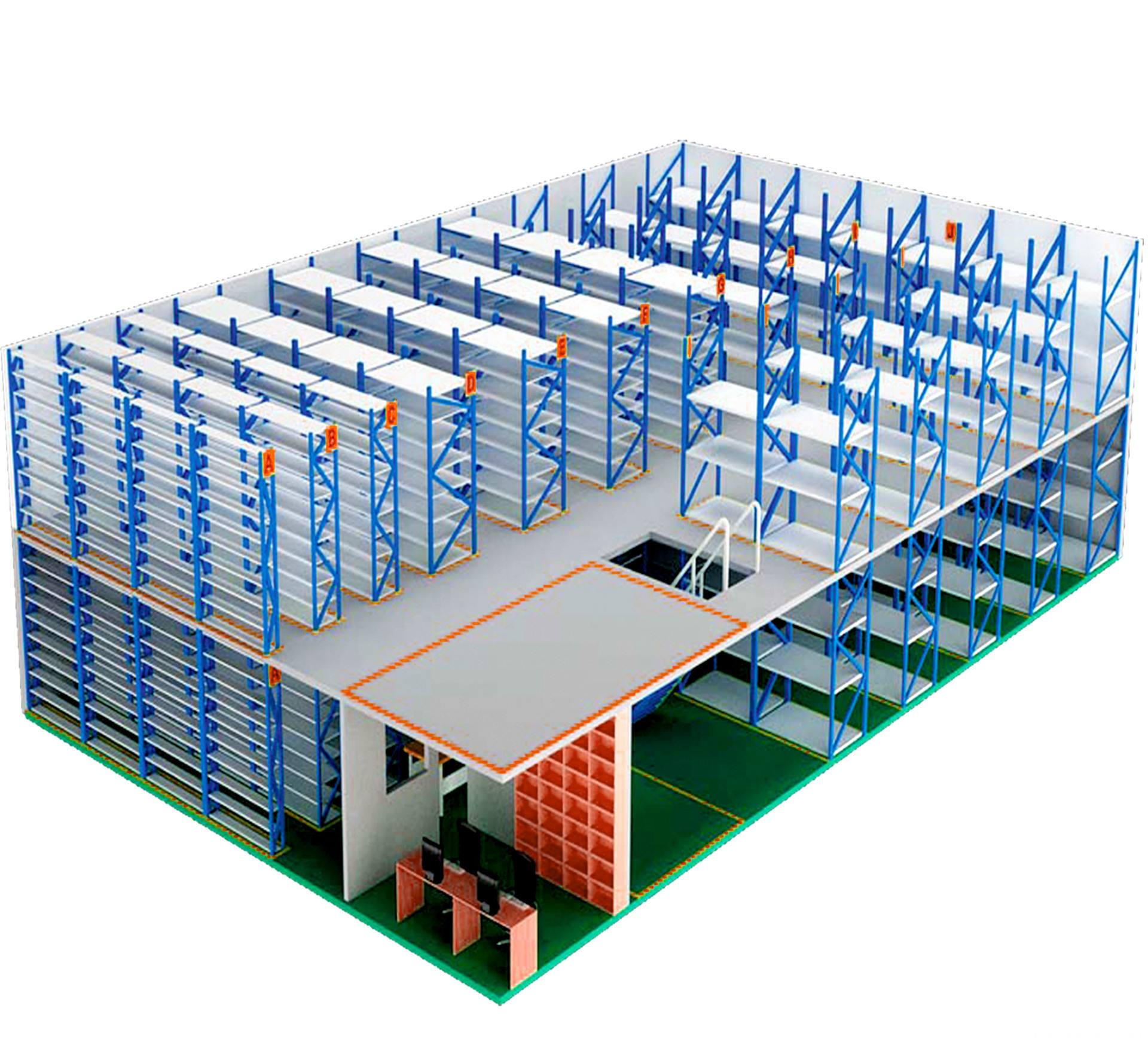 Mezzanine floors are a great way of increasing floor space, However a poorMezzanine floor design may could be costly and may not provide the benefits you were hoping for.
Tips:
• The most economical column spacing is around 3metres. If you need greater open space under the floor the columns can be set further apart at an increasing cost.
• The optimum height of the mezzanine floor shouldbe 2.7m – 3m (to the top of the floor). This avoids using an expensive mid-staircase landing.
• The normal floor loading for a storage platform is4.8kN/m 2 (480Kg per m 2 ).
• The loads above are based on evenly spread loads and don`t take into account the point loads that would be imposed by shelving or pallet trucks.In most cases this doesn`t cause a problem. however a heavy point load could punch a hole through chipboard decking – beware!
• If you`re planning an open storage platform keep the size to less than 10m in each direction and follow the points above for the most economical design.
• If you`re planning to lift pallets onto the storage platform then you`ll need to include a pallet gate, ideally somewhere near the top of the stairs.
• Locating the mezzanine floor in the corner of your building will save on the amount ofhandrail that you`ll need and this will reduce the cost.
If you have any question,please contact us now.
TEL:86-20-89635765
WECHAT:abobo52011